The Bioderma Sensibio H2O Micelle Solution also known as Bioderma Cleansing Water or Bioderma for short, needs no formal introduction. It basically cleanses your skin and is widely-used by famous makeup artists to wipe off makeup.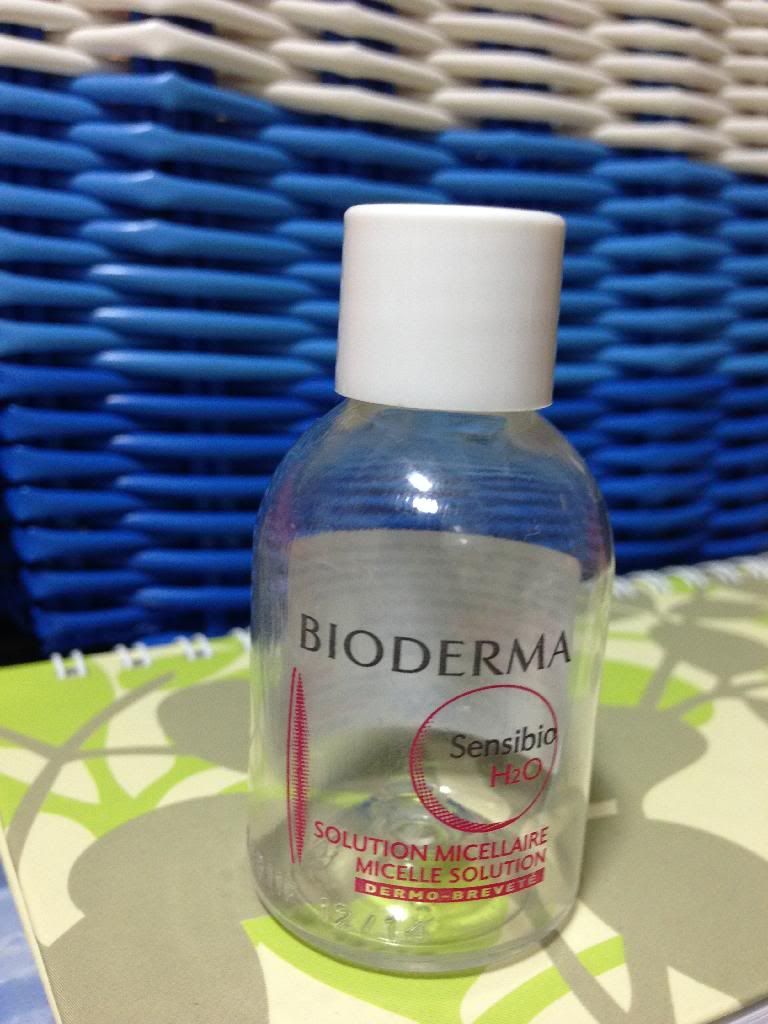 I have here with me a 20 mL sample bottle, and I also own a full-size small bottle. I got this sample in a Bellabox. I brought this sample bottle on my Bangkok trip in 2012 and also to my Boracay trip in 2013. I managed to empty it on my Boracay trip, so I am finally ready to review it.
Packaging
The full-size product comes in a similar clear plastic bottle, but the full-size one has a pink single-hole cap, through which you dispense the product.
Method
I do prefer soaking a cotton pad with the Bioderma than simply pouring the water into my palm, though both methods work to remove makeup equally well.
The thing about using a cotton pad is that you get to see how much makeup you have removed and you get to check if there is still any makeup left.
Effectiveness
Sad to say, the Bioderma is really as it calls itself - a cleansing water for cleaning your face, and NOT a makeup remover. It is a very effective face cleanser, but it really does not remove all my makeup well enough.
It does not removes the eyeliners and mascara as well as an eye makeup remover or an oil makeup remover.
I really enjoy using the Bioderma as sort of cleanser cum toner, to check if every trace of face makeup is gone, because it does remove base makeup really well, and it does not require second cleanse!
Costs
That said, if you want to rely on Bioderma to remove full-face makeup, it is going to be very expensive, because a little DOES NOT go a long way.
The small full-size bottle is about $15, and the large one normally goes at 2 for $40+. They run out fast.
Rating:

3.5/5.
An over-hyped product that I will not repurchase when I finish my full-size one. It is just way too costly for something that does not remove eye makeup as well as my other makeup removers.
I think it is really good if you use it like a toner though.