It feels like a mad rush to blog about everything in my Top 12 of 2012 list. Many of times, when I find something that's so enjoyable, and I just happily continue using it without thinking too much. And if it's a fast-moving product, like a Lush body wash, I would finish it without knowing, and end up showing you the empty bottle. =P
I apologise for that because I think most people enjoy looking at brand new things. Me too! But when it comes to beauty reviews, I like seeing progress, and I like knowing that the beauty blogger has genuinely been using something, and truly loves it till it's emptied. Or in the case of a brush, used till it's torn and tattered.
No, my Real Techniques Blush Brush isn't torn and tattered. But it has been 3 months long since I started using it.
This is it!
Real Techniques Blush Brush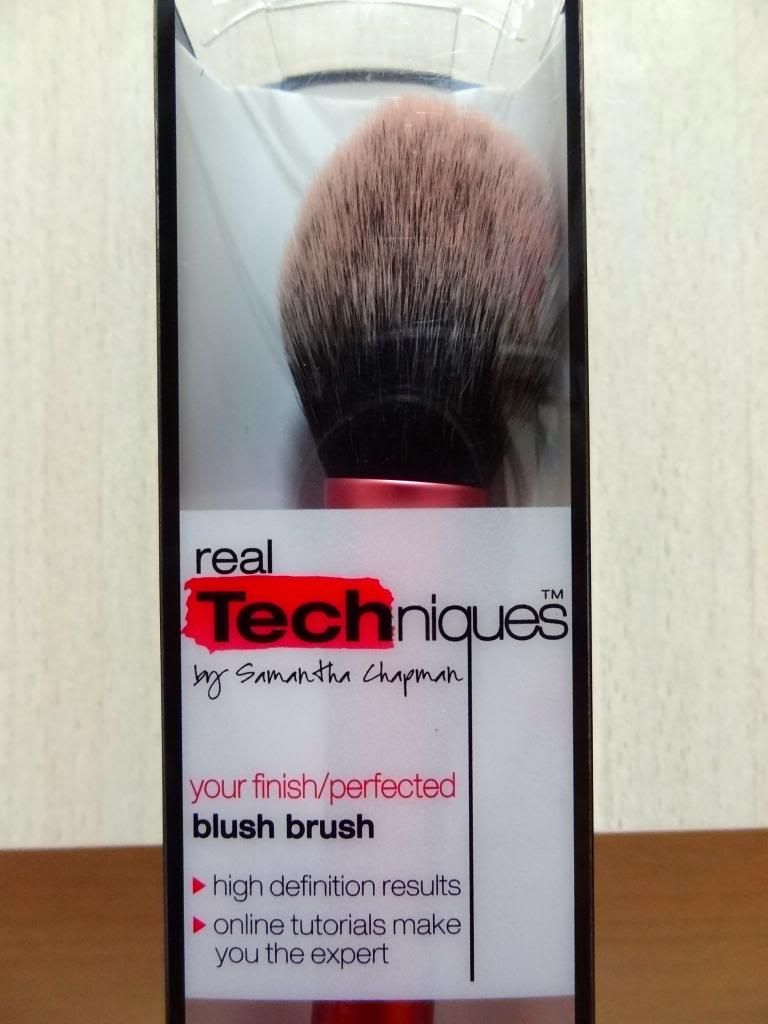 Available: Shins stores in Singapore (I know of one at Tampines Mall Level 2, and another at Changi City Point, Level 1, opposite BreadTalk.) Also online at love-makeup.co.uk which ships internationally. And for more places, please check the realtechniques website.
Volume: 1 brush.
Star Properties: Hand-cut to contour and define cheeks for flawlessly blended HD results, so that you look pixel perfect even in harsh light. Made with Ultra plush Taklon bristles.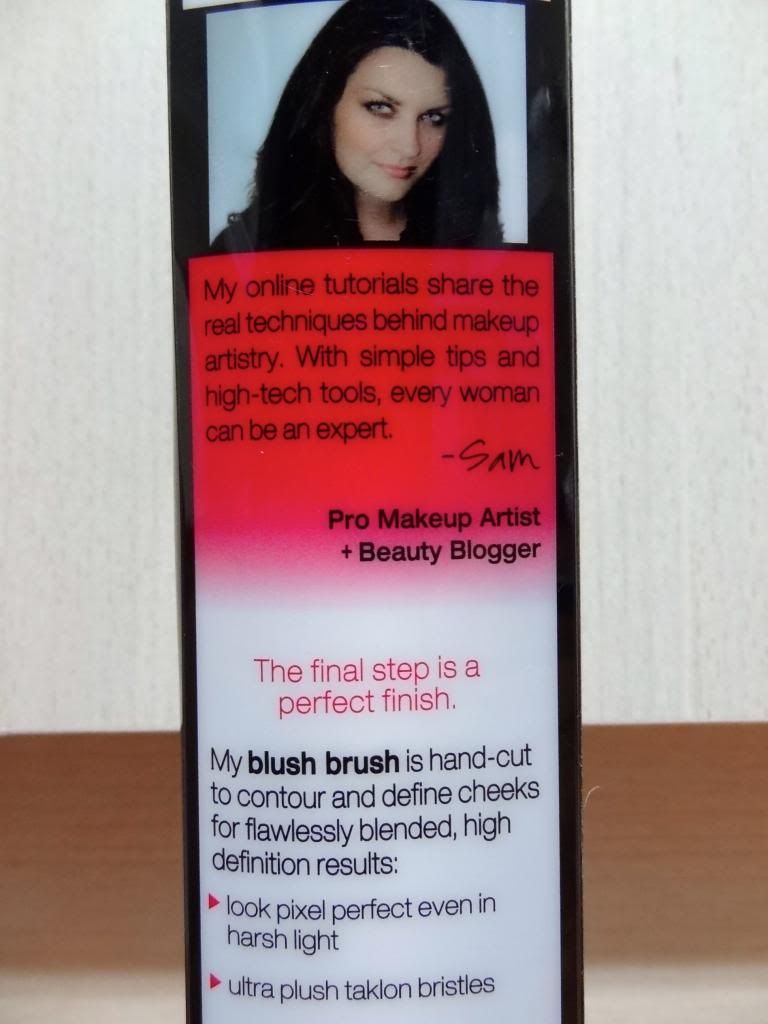 Star properties.
Quick comments: As usual, I was skeptical, and didn't want to love this because it would mean buying the whole set, and these are by no means cheap. haha. But they look good enough and there are way too many other Beauty Youtubers using it. It is more than a self-promotion by Samantha Chapman. And when it gets to this stage, you know that it is good.
Packaging
Unlike M.A.C brushes, Tom Ford or Estee Lauder, etc, the Real Techniques brushes come displayed nicely in clear and well-shaped plastic boxes, with details printed on, and that little hold on top for hooking. It is made to be sold separately in beauty shops, because Samantha Chapman does not have a full cosmetics counter like M.A.C does. In the US, it's Ulta, and in UK, you can get it at Boots.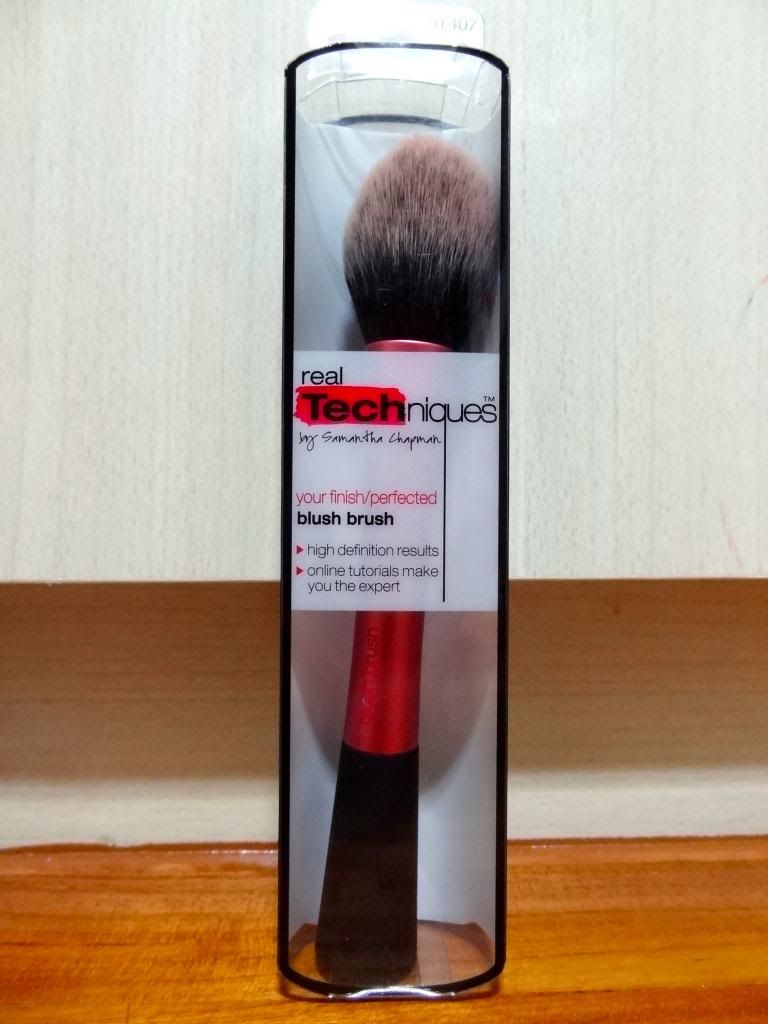 Other than that the plastic will go to waste, packaging is flawless and beautiful.
Handle
The handle is incredibly well-thought and therefore well-shaped. It's very ergonomic, with that slender middle body and wider base and top.
The bases are all wrapped round with a rubbery material, that reminds me of NARS packaging. It may not look like much, but it really works to keep your hand on the brush, and not drop it!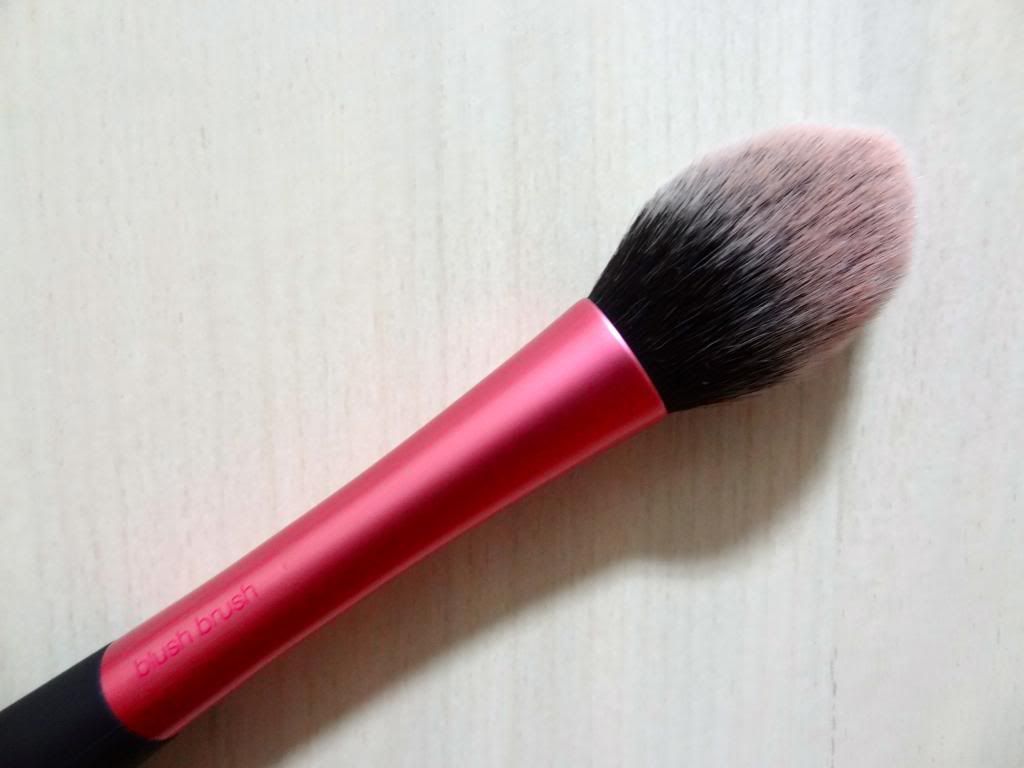 And I do appreciate and like that they print the brush name on the handle itself. Every brush has the Samantha Chapman printed on too.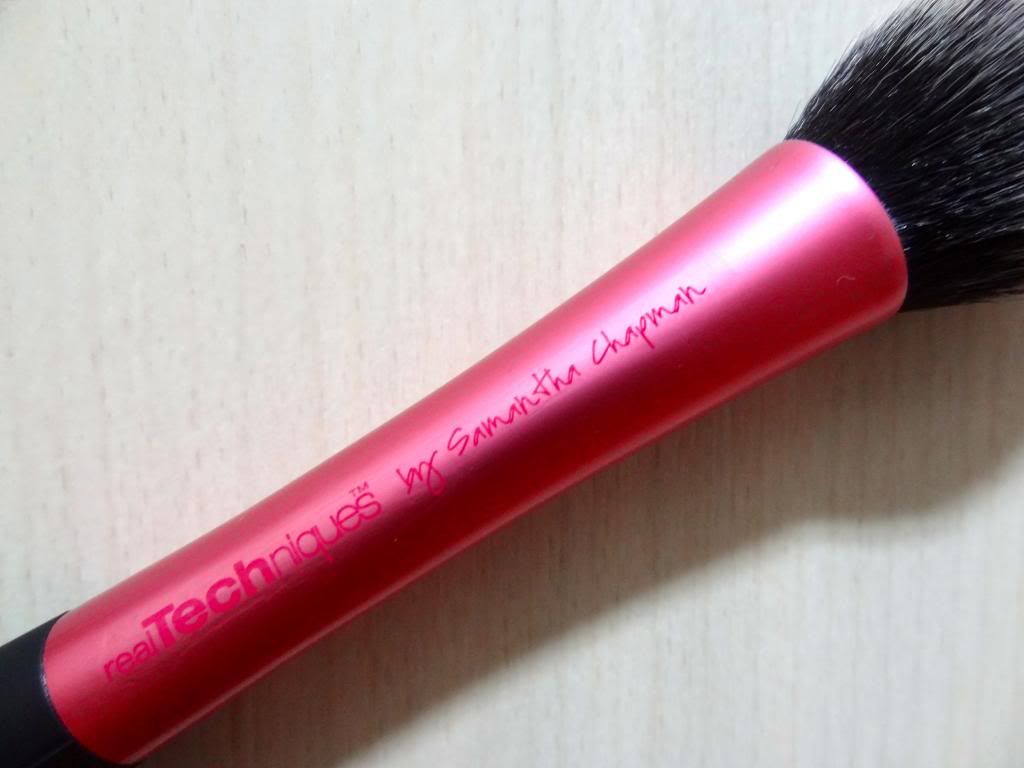 Not to mention, I am in love with the almost-hot-pink colour of this brush. Samantha Chapman has her brushes all coded in colours, pink for cheeks, bronzy gold for face/foundation/base, and lavender for eyes!
Shape
The Real Techniques brushes are very modern, meant for HD and liquid makeup, and even the shape is a new-age shape. This blush brush comes in a perfectly cut egg shape, to give that pointed tip, yet not lose the ability to blend.
This shape allows the brush to be dense, yet incredibly fluffy.
From the top, it's just rounded. You can see that it's medium dense.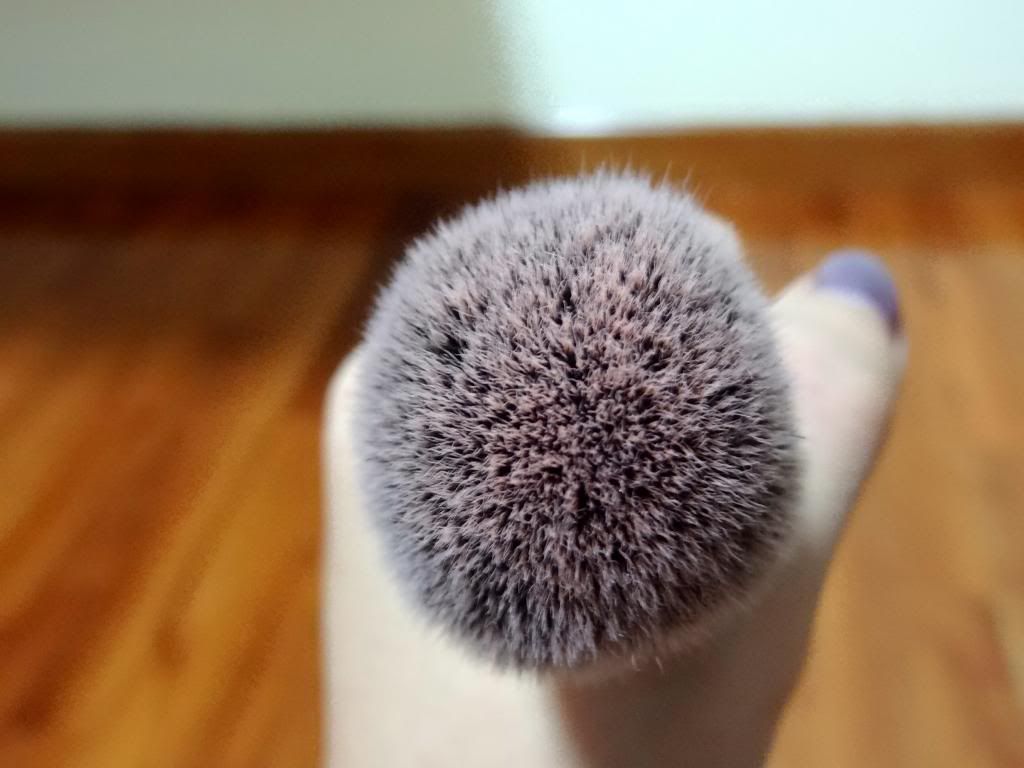 Bristles
These are Taklon bristles, new-age synthetic material that allows you to use this brush with cream/jelly blushes. Yet they still perform like a dream with the traditional powder blushes.
They are so plush, as Samantha Chapman claims, that I couldn't stop running my fingers through them.
Here, you can see how tapered the brush is.
Results
I always manage to put blush on the exact point I want because of the pointed head of the egg. The highly tapered egg shape also allow the peripheral bristles to blend my blush naturally into the skin. I love using the side of the egg to roll blush up my cheeks for a more natural effect.
I have been using this for 3 months now, so many of my FOTDs would have featured blushes made by this Real Techniques Blush Brush, such as the Grey Eye Look one below.
Cost
I think the one off cost can be slightly costly, but is still affordable. Considering this is a brush that you will want to use everyday and forever, the initial investment is worthwhile.
A brush like no other. I feel like if you have this, you really only need one blush brush, and wouldn't think of anything else.