A while ago, I finished up the
Ole Henriksen Balancing Cucumber Face Tonic for Dry/Sensitive Skin
and reviewed it. The toner is a 5/5 for me, and I harboured high hopes for the other products, however, I am quite disappointed with the cleansing lotion.
Ole Henriksen Dry/Sensitive Skin Apricot Cleansing Lotion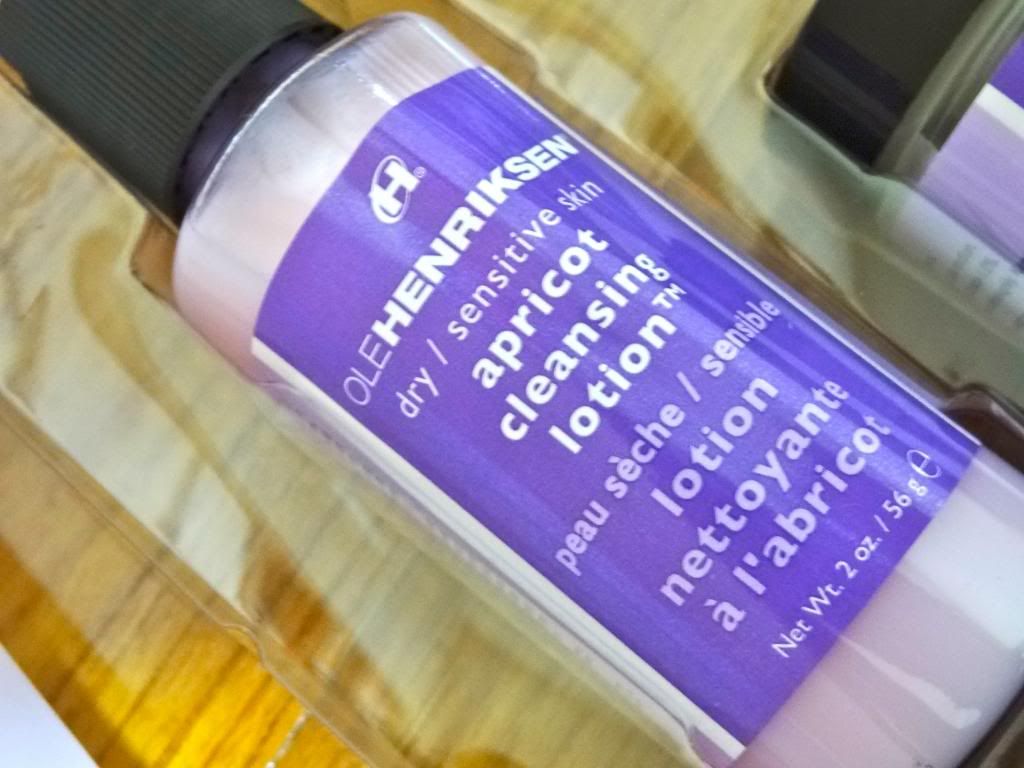 Available: Sephora.
Volume: Trial size - 56 g.
Star Properties: Lotion suitable for dry/sensitive skin.
Packaging
The trial bottle comes in the same transparent bottle with the click and squeeze dispenser. I think this method of dispense works for the Cucumber Toner, but not for this lotion, because this lotion is rather chunky, and you really need to squeeze the bottle hard every time you want to dispense it, even when it is still full.
Nevertheless, this is a trial bottle, so I just live with it.
Lotion
You can see a chunk of the lotion on the back of my hand below.
The lotion rubs much like a daily moisturiser, which is probably why it is meant for dry/sensitive skin.
It is indeed extremely mild, and perhaps, a little too mild for me. I do have sensitive skin, but my case is not extreme, so I thought that this lotion may be more for eczema skin.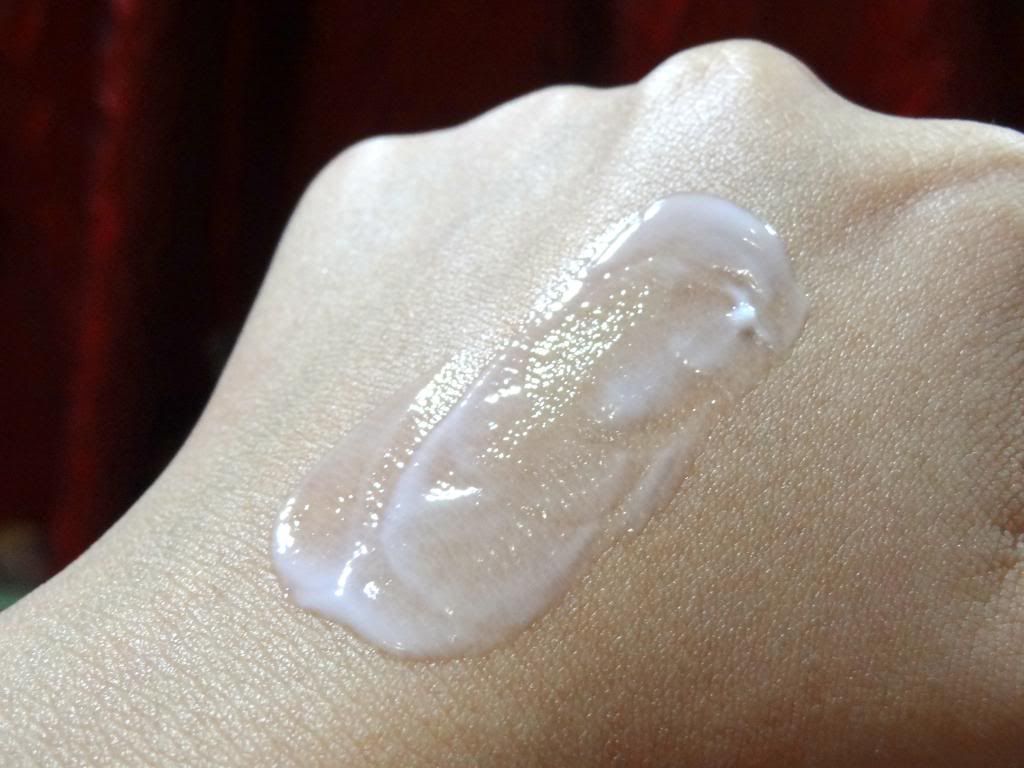 Cleansing Effectiveness
Honestly, I don't think this cleanses at all!
Often, I go back to using my
Jericho SPA Foaming Facial Scrub
just because that one cleanses better and I desperately want to empty that, even though that makes my face a little drier than I like.
Still, I managed to use the Ole Henriksen down to the last one-fifth. Too expensive to waste.
Cost
Ole Henriksen is premium skincare, and for the price point, I will not repurchase this Apricot Cleansing Lotion because I feel it is too mild and ineffective for me.
However, if you have very dry, and very sensitive skin, and you are in the market for something even milder than what you already have, perhaps, you could pick up the Ole Henriksen Trial Kit.
I think it is okay.

2.5/5.
Ineffective at cleansing for me, although they claim it is for cleansing. But I guess it does lives up to its claim of being more of a lotion to hydrate dry skin, and also being mild for sensitive skin.