I got this about 3 years ago together with some other products from Jericho Dead Sea skincare. This one is the NATU Cuticle Oil with Dead Sea Minerals.
NATU Cuticle Oil with Dead Sea Minerals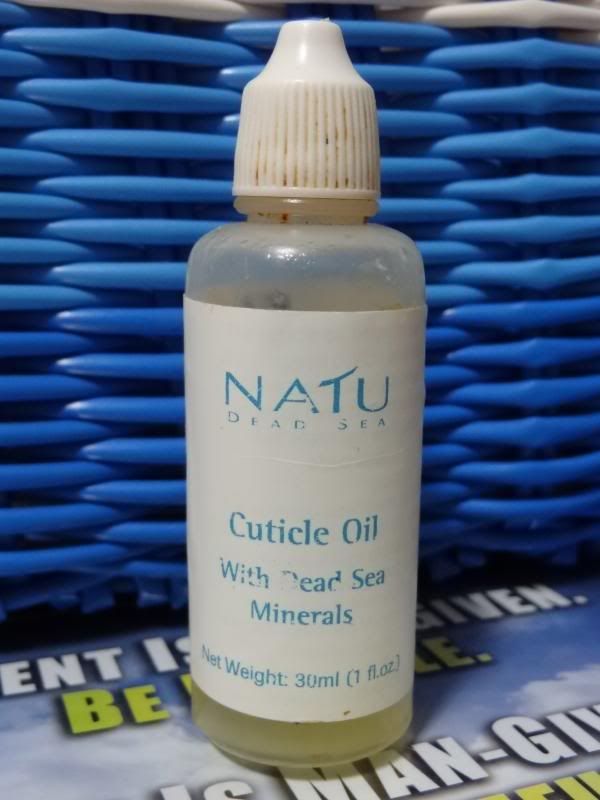 Available: Jericho Dead Sea Cosmetics. This came in a set of hand cream and nail buffer, for $80, I think.
Volume: 30 ml. (A lot of product.)
Star Properties: Soothing and very natural.
Ingredients: As shown on bottle below.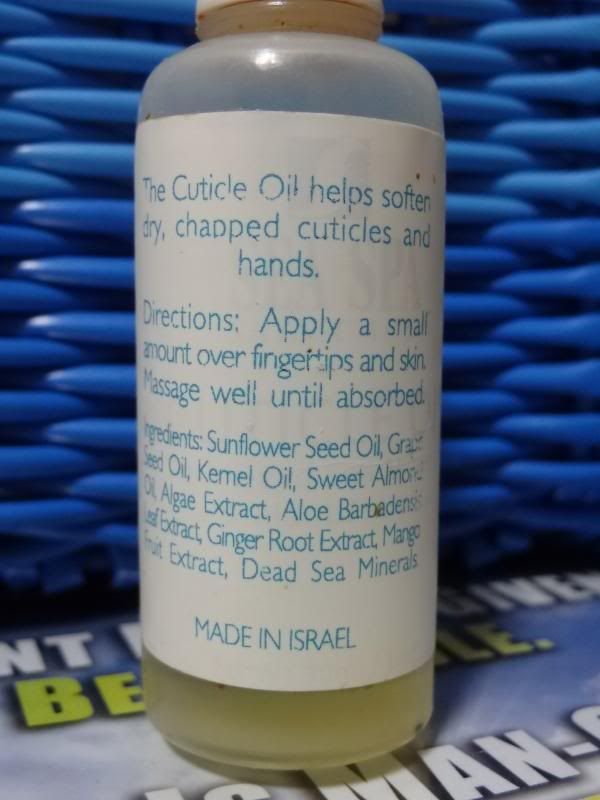 Packaging
The Cuticle Oil comes in a little drip bottle, that I do not find convenient. Every time I turn the bottle over to drip a drop out, some oil will inevitably cling at the opening.
I do prefer dropper bottles or those clicky-pens.
Effectiveness
This oil is very effective at softening dry, chapped cuticles and hands. It really is full of goodness as you see in the ingredients list.
Feel
But I do find it a little too oily, such that I cannot touch anything much after application because that will cause the oil to transfer everywhere.
Volume
I also think that 30 ml is slightly too much for one person, and as you might have guessed from the photo, I didn't manage to finish this bottle before the oil expired.
I only use such treatments about once or twice a month, and so I really can't imagine finishing the whole bottle before the oil turns rancid.
Price
I don't think this package from Jericho is worth it because while I like this oil and the nail buffer that comes with it, the big bottle of hand cream that comes with it is no good at all.
I am on the quest to find a better cuticle oil at a lower cost, so I wouldn't recommend this one though it IS effective.
Rating:

4.5/5.
Effective, but expensive.